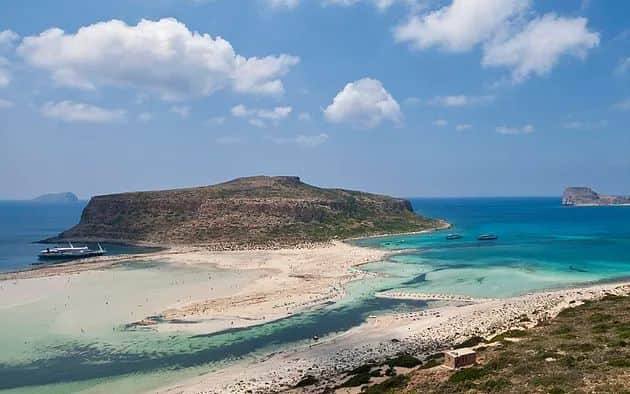 Balos is one of the best beaches in Crete. If you would like to visit beach of Balos, go to Chania pass by Kissamos and then go to the port of Kissamos. Finally turn to the village Kaliviani. At some point the road ends and you will have to drive for about 7 km off road.
Another way to go to balos is by leaving your car at kissamos port and taking the boat to balos. Nice and easy. I reccomend this way because the way to Balos can be very tricky at some points with a lot of stones and no concrete. You can have a look in this video on how the road to Balos generally is.
Maybe it is a little difficult to reach Balos beach but it is definitely worth it not only for it's pure and wild nature, but also for the Venetian Castle that was built to protect Crete from invasion. The view in Balos Beach is truly amazing, the beach is super clean and the sea is super clean with that blue color that everyone likes. What you need to do now is to book your car from Simple Rent a Car, because Balos Beach can't wait to see you !